PRE-PROCESSING
Typically nuggets or trim, pack material socks, weigh, log in inventory, que into storage freezer.
Considerations for pre-distilling solvents prior to intial extraction phase.
INITIAL EXTRACTION
Transfer solvents into material vessels by supplying nitrogen head pressure and manipulation of valved manifolds.
DE-WAXING INLINE
Inline dewaxing of materials is achieved prior to collection.
Considerations for filtration medias to be used by preference.
SOLVENT RECOVERY
Upon collection process completion, followed by recovery of the hydrocarbon solvent from within the closed loop system.
POST-PROCESSING
Collected crude stabilization characteristics are manipulated via vacuum chambers, and degassing, or purging through various techniques.
CAN'T DECIDE? LET'S GET IN TOUCH.
Don't sweat the small stuff. We're ready to help you make those decisions
Check out what our partners and clients are up to as well as industry leading scientific articles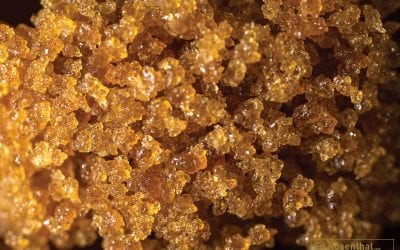 WATER HASH 101: Plus 6 methods for DIY Water Hash Water hash magnified. Photo: Marcus Bubbleman...