PRE-PROCESSING
Typically milled with high shear, or whole pieces; pack material bags, weigh, log in inventory, que into storage freezer.
INITIAL EXTRACTION
Transfer of chilled or room temperature solvent takes place, flooding of the separation apparatus occurs, which then also provides bi-directional agitation during the soaking period.
FILTRATION
Based off how efficiently cooled the solvent was during the extraction process and measure of time exposed; the filtration process maybe supplimentary or required. Speak with us today and determine which process works best for your unique requirements.
SOLVENT RECOVERY
Utilizing highly efficient proprietary technologies, we provide our customers with Industry leading solvent recovery times, ask us how you can get there too!
POST-PROCESSING
Collected crude will under go Decarboxylation, followed by Distillation, and then likely post-processed into CBD Isolate via pressure and reaction vessels.
CAN'T DECIDE? LET'S GET IN TOUCH.
Don't sweat the small stuff. We're ready to help you make those decisions
Check out what our partners and clients are up to as well as industry leading scientific articles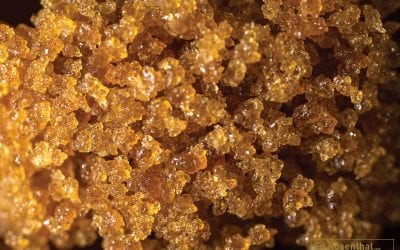 WATER HASH 101: Plus 6 methods for DIY Water Hash Water hash magnified. Photo: Marcus Bubbleman...