Turn-Key Extraction Solutions
& Botanical Extraction Consultation
Learn More

Good Manufacturing Practices
Is your extraction facility GMP compliant?

Vacuum Source Solutions

More Details


More Details




Large Scale Evaporators
20L Hei-VAP Commercial Rotary Evaporator
More Details

Thermoregulation Solutions


More Details

high purity blends with premium quality gas...
More Details
Hydrocarbon Solvents
Safe Leaf Extract Solutions Inc. began providing lab design services in conjunction with equipment distribution to our clients seeking cannabis extraction and processing capabilities. Three years later, SafeLeaf.ca has designed and taken part in the development of over a dozen Cannabis Extraction facilities within Canada. Each one compliant, efficient and safe while producing quality extracts!
tried and true technologies.
Our sourcing is derived from original equipment manufacturers with case studies currently performing in specific use applications which are pertinent to methods and solutions we specify to our clients and their industry.
The ability to introduce new technologies is paramount in our capability in remaining on the cutting edge. Focus is on viability and feasibility in extraction, using solutions we've implemented in prior applications to assert innovations and improvements as such.
on site, in person, face to face.
SafeLeaf.ca focuses highly on implementation, installation, and commissioning of its designed applications and their effectiveness. Providing on average of 3-4 weeks of on-site engineering consultation, in addition to labor of systems installations, we're your go-to partner for execution and pressing the power button for the first time!
efficiency is key to success.
By creating one single point of contact across many levels of personnel and equipment representatives, we consolidate your procurement strategies and provide the answers your team needs quickly. Developed solutions followed by conveyance of the reasoning behind them with a high degree of articulation. In addition, our mechanical construction consultation services allows contractors to understand foreign applications and assists them by providing the answers. Concise clarity, and trimming the fat, it's what we do.
 WORKING WITH US MATTERS.
Our mission is to serve as the guardians in the preservation of our customers best interests, in that we are not bias towards a proprietary technology that we develop, we instead look at the processes in place and technologies required to provide solutions across many different original equipment manufacturers and suppliers. Combined with our ability to help with technical product formulations and troubleshooting allows us to provide this protection as a defensive barrier against increased costs, lost margins, and assists in the efficient execution of implementations.
There is considerable barrier to entry in the aspect of pursuing the development and execution of a project coordinated to output a functional and efficient botanical processing facility during these times and the emerging maturity of our industry. Partner with us to achieve your goals.
begin your journey into extraction.
Check out what our partners and clients are up to as well as industry leading scientific articles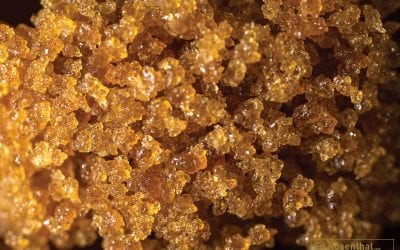 WATER HASH 101: Plus 6 methods for DIY Water Hash Water hash magnified. Photo: Marcus Bubbleman...