Turn-Key Extraction Solutions
& Botanical Extraction Consultation
Learn More

Good Manufacturing Practices
Is your extraction facility GMP compliant?

Vacuum Source Solutions

More Details


More Details




Large Scale Evaporators
20L Hei-VAP Commercial Rotary Evaporator
More Details

Thermoregulation Solutions


More Details

high purity blends with premium quality gas...
More Details
Hydrocarbon Solvents
WE DO PROCESS ENGINEERING
SafeLeaf.ca provides honest insight, and our clients love us for it.
PROJECT COORDINATION
Our extensive experience in local institutional work, with considerable time invested in mechanical construction for universities and hospitals local to Nova Scotia, allows us to navigate and circumvent road blocks along the way of your project build out and execution. We'll work on site diligently to delegate the trades to completion.
INSTALLATION OF SYSTEMS
Our hands on experiences and familiarity with foreign systems implemented in secondary and primary use applications throughout various environments, allows us to be confident in our capability to operate and commission installations post project coordination.
Equipment & Consumables
Full turn-key solutions, from beginning to end, or end to end, all encompassed under one point of contact and day to day consumables supply with easy to use e-store checkout systems.
Process Flow Designs
Optimization of processing facilities and the processes taking place in the space through efficient flow designs with cleanliness maintaining paramount importance.
Floor Plan Designs
We'll help you see your vision, to scale, and foot print your systems into a space with clearances allocated as per building drawings, while considering potential physical limitations of the building envelope.
Engineer Peer Reviews
Our affiliate engineering consultants are versed well and experienced in process facility systems and design.
SOP Packages
Access our database of standard operating procedures pertaining to botanical processing once you become a familiar customer.
Efficiency Analysis
We will spend time on-site to note and audit current operational standards to analyze means of providing greater efficiencies and conduct presentation of results upon completion of analysis survey.
Maintenance & Service
Vacuum pumps, cooling or heating systems, ovens, rotary evaporators, and everything else in between. They can break, and from time to time our clients will need them serviced. Allow us to leverage our capabilities in your favor and access warranty and repair services on your behalf.
DEVELOP RECIPES.
The possibilities are endless, our technical consultants work with our clients, on-site, to develop product formulation SOP's and provide insight to improve efficiencies.
Check out our knowledgeable articles about the botanical processing industry, and learn more below.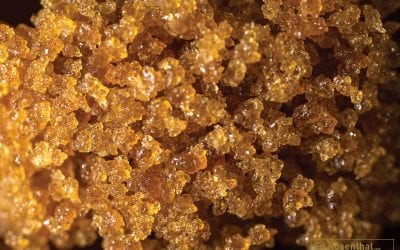 WATER HASH 101: Plus 6 methods for DIY Water Hash Water hash magnified. Photo: Marcus Bubbleman...